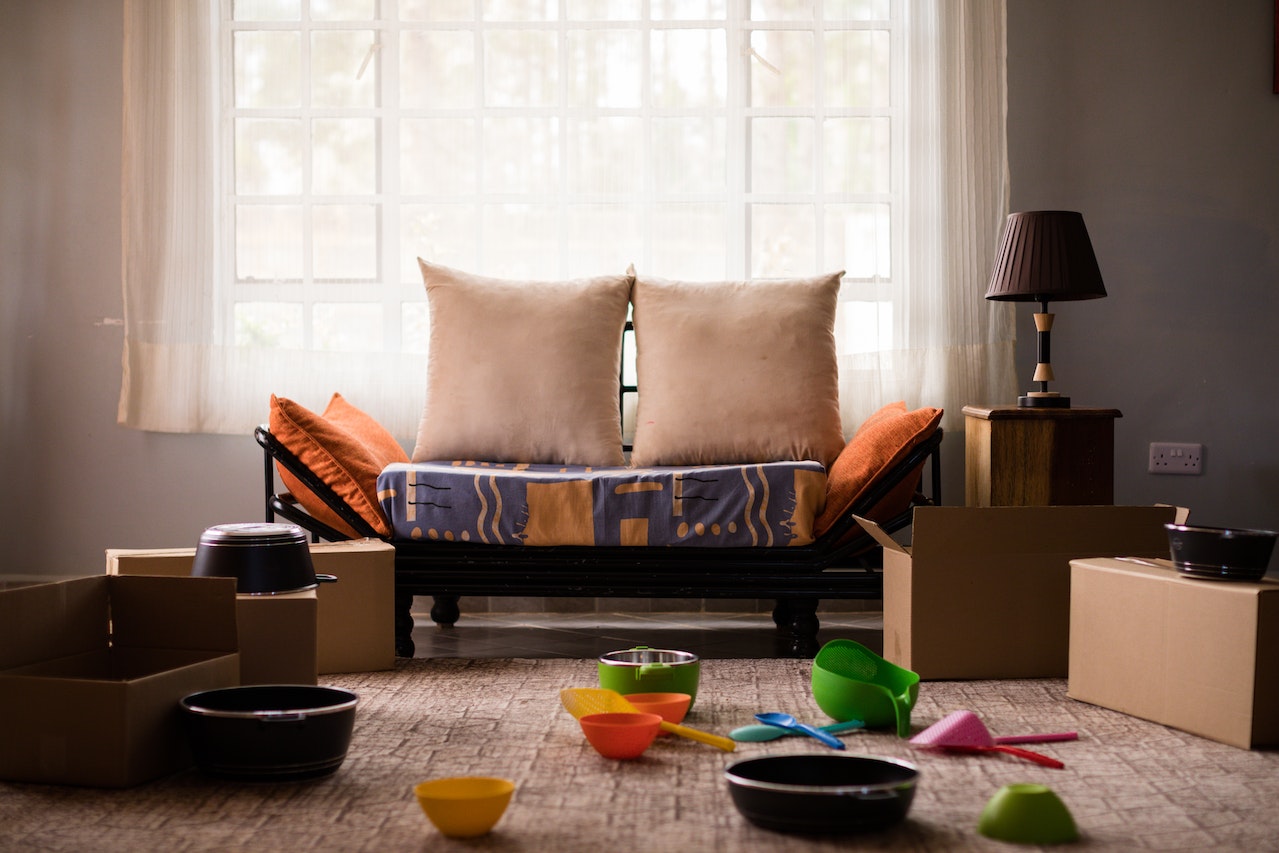 In this article, we'll explore 9 inventive and practical ways to upcycle everyday items, helping you transform the ordinary into the extraordinary while contributing to a more sustainable lifestyle. Whether you're looking to add a personal touch to your decor, reduce waste, or simply embark on a fun DIY project, these upcycling ideas offer both inspiration and a chance to make a positive impact on the environment.
Mason Jar Planters:
Mason jar planters are a delightful way to bring a touch of greenery into your living space. Don't toss those empty mason jars into the recycling bin; instead, clean them up and add some potting soil along with your favorite small plants or herbs. These charming little planters make for a beautiful addition to your windowsill, countertop, or any sunny spot in your home. They're not only eco-friendly but also an ideal project for both beginners and experienced gardeners.
Repurposed Wooden Pallets:
Old wooden pallets have a new lease on life when transformed into rustic furniture. From coffee tables and bookshelves to outdoor seating, the possibilities are endless. With a bit of sanding, painting, and creativity, you can turn discarded pallets into functional and stylish pieces that add character to your home. Plus, this upcycling project is a sustainable way to furnish your space without contributing to landfill waste.
Shutter Memo Board:
Don't let old window shutters collect dust in the attic; turn them into a unique memo board. You can repurpose these shutters by adding clips, hooks, or wire to hold notes, photos, and reminders. The result is a practical and visually appealing way to stay organized. Whether in your kitchen, home office, or entryway, this memo board brings a touch of vintage charm and a hint of organization to your living space.
T-shirt Tote Bag:
One of the simplest yet highly effective upcycling projects, turning old t-shirts into tote bags is a win-win. By cutting and sewing the fabric, you can create reusable bags that help reduce single-use plastic waste. Not only are you being eco-conscious, but you can also infuse your personal style by choosing t-shirts with graphics or slogans you love. These tote bags are perfect for grocery shopping, trips to the farmer's market, or carrying your essentials in a sustainable and fashionable way.
Drawer Shelves:
Old drawers can find a second life as charming and unique shelving units. By mounting them on your wall, you not only save these pieces from the landfill but also create practical and eye-catching storage space. Whether used in the kitchen to display your favorite cookbooks or in the living room to showcase decor, these upcycled drawer shelves add character and functionality to your home decor.
CD Mosaic Art:
If you have a stash of old and scratched CDs that you no longer use, don't discard them—transform them into mesmerizing mosaic art. By breaking the CDs into small, irregular pieces and arranging them into intricate patterns, you can create captivating works of art. These reflective mosaics can be applied to various surfaces, from picture frames to furniture, turning them into unique, eye-catching pieces that catch and scatter light in fascinating ways.
Old Book Planter:
Books that are too worn to read can still be cherished in a different way by becoming hidden planters. Hollow out the center of an old book to create a secret compartment, then add a small potted plant for a whimsical and unexpected indoor garden. These book planters make for intriguing conversation starters and decorative elements that blend literature and nature in a creative, sustainable way.
Glass Bottle Candle Holders:
Empty glass bottles can find new purpose as elegant candle holders. Simply cut the tops off of your glass bottles, sand down the edges to smooth them out, and place candles within. The result is a charming and eco-friendly way to add ambiance to your home, particularly for special occasions or quiet evenings. The soft glow of the candles through the glass creates a warm and inviting atmosphere.
Spoon Hooks:
Repurposing old metal spoons as hooks is a practical and stylish way to hang coats, towels, or keys in your home. Bend the handles of the spoons to create a hook shape and mount them on a piece of wood or directly on the wall. These spoon hooks not only serve a functional purpose but also add a touch of vintage charm to your decor. They are perfect for kitchens, entryways, or bathrooms, where you need a creative storage solution with character.